Contact ZEO, Inc.
Contact a ZEO, Inc. representative to get additional information about ZEO products and distributors. See Printable Files for product information, brochures, manuals and safety data sheets
CORPORATE CONTACT INFORMATION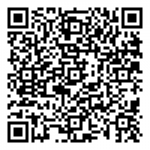 ZEO, Inc.—Leader in Natural Zeolite Products and Technology
PHONE:
+1-972-542-0053
FAX:
+1-972-542-0211
MAILING ADDRESS:
P.O. Box 2353 / McKinney, TX 75070 US
PHYSICAL ADDRESS:
2104 Augusta / McKinney, TX 75070 US
Thanks for contacting ZEO, Inc. Please include your contact information and the products you are interested in. We also have detailed online product information that may assist you. Review and download these resources at
Printable Files
.
* Required information. ZEO, Inc. does not share information with third parties. Data is used soley for customer service. See Privacy Statement.
CONTACT ME REGARDING: